The Dumanjug Agora Complex is the center of trade & commerce of the municipality. Within the complex, various commercial establishments contribute greatly to the movement of goods and generation of revenues. These establishments cover basic goods for daily needs to construction supplies, agri-feeds, dry goods and many more. Sunday is designated as market day wherein various livestock and farm products congregate in the market. Out of town peddlers create an atmosphere of competition and creating opportunities to the local consumers. A shopping mall, the Gaisano Grand Mall, will be opening this March 1, 2013 on the site of the Golden Friendship Gym. The Gaisano Group of Companies lease the lot and contruct the said mall. It will be the first mall to be constructed in southwestern Cebu.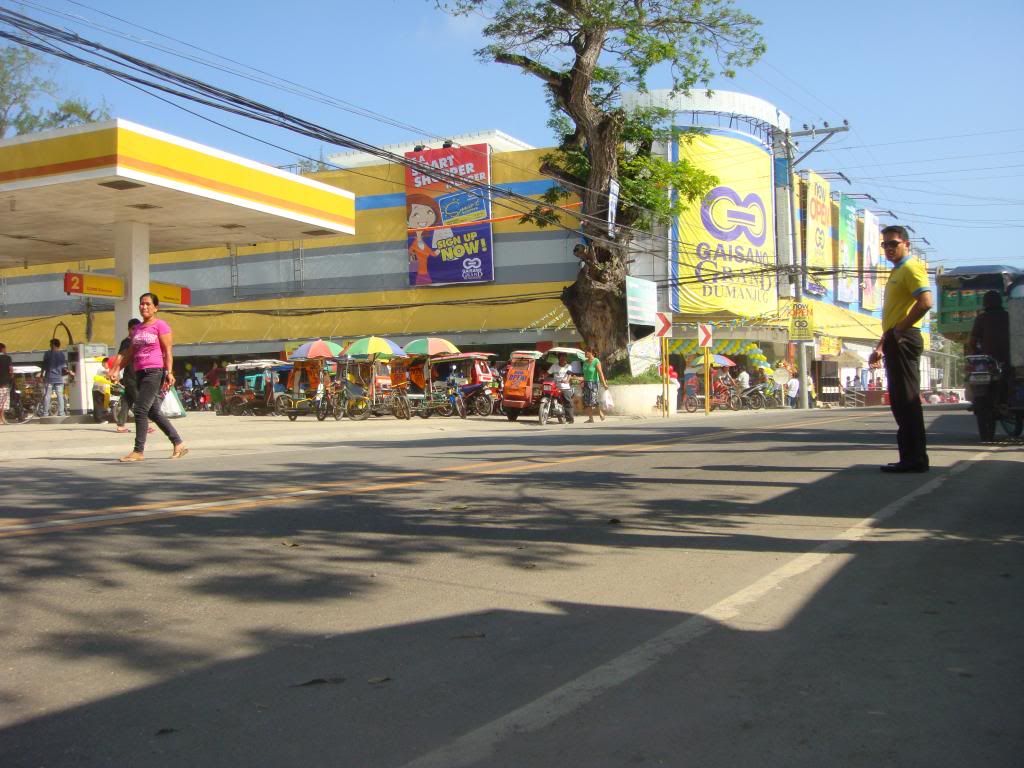 The controversial Gaisano Grand Mall Dumanjug Branch announced to set an opening this March 1 this year. Bad and good comments about this new development flooded in "Dumanjuganon" Facebook Group na naabot na sa Pulitika. Nagdinaotay na sila sa Current political officials and nag binasolay na kay hapit na ang gikatakdang pinilay ug paugnat sa kwarta karong umaabot nga Mayo tuig 2013.
A lot of high-school graduates and undergraduate were given the opportunity to land a job in a place where they are comfortable to live with. The benefits of these mall will be given to neighboring towns of Dumanjug like Barili and Alcantara Cebu and most likely the nearest towns of the mall.
The 4000 square meters lot of Golden Friendship Gym was leased to Gaisano Group of Companies for 25 years. The contract was signed on May 8, 2012 at the Golden Friendship Gym witnessed by municipal councilors, Barangay captains, Mayor Nelson Garcia, the Gaisano clans and Ms. Genevieve Ann G. Go – the executive vice president of the Gaisano Grand Malls.
Contract Signing
The Gaisano Group of companies chooses Dumanjug to construct their 19th store and it is the first mall to be constructed in the Southwestern Cebu.
Photo Credits: CebuChoose.Net
Aside from the contract signing, Ms Go also handed a check for the Gym replacement with the amount of Php 15,200,000.00 that will be constructed beside the Plaza. According to news written from cebu.gov.ph that the Gaisano is leasing the 4000 square meters lot of Golden Friendship Gym that cost Php34,000.00 per month for 25 years.
Benefits they can get:
This creates employment to the Dumanjuganons and other neighboring barangays or towns and a start of the economic activity increase in the town. Senior citizens too will get the benefit of having 20% discount on their medicines if bought from the Gaisano Drugstore (sa dumanjug).
You can follow us on Twitter, add us to your circle on Google+ or like our Facebook page to keep yourself updated on all the latest news in Cebu.